PlanNING
Grid development plan
The transmission grid in Germany must be expanded for the energy transition to succeed and the electricity supply to remain secure and affordable. TransnetBW works in line with the NOVA principle and seeks to engage in intensive dialogue with the public.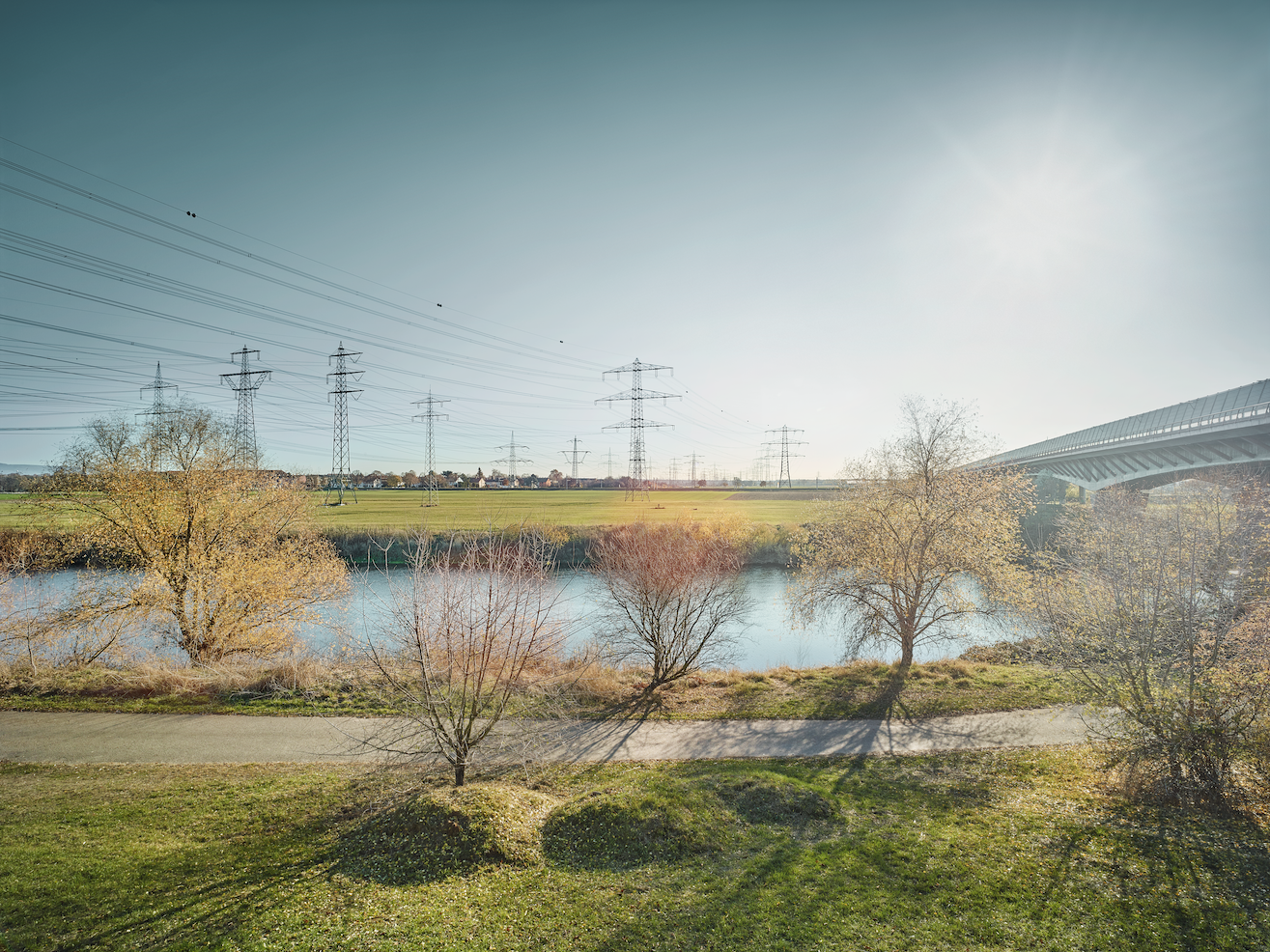 overview
Fit for the energy transition
Implementing the energy transition presents us with new challenges. To transport ever increasing amounts of electricity from renewables reliably to consumers across longer and longer distances, we are continuously adapting our ultra-high-voltage system. By enforcing the grid and expanding it in line with requirements, we ensure a secure transport of electricity at all times. We set up the necessary projects in collaboration with the other transmission system operators as set out in the grid development plan. Before they are implemented, all projects are legally required to undergo a number of approval procedures assessing the individual measures in detail.
As a transmission system operator active at the regional level, TransnetBW plans and builds projects in its own control area. In addition, we are also involved in planning the national and European grid together with other system operators, While planning for the European grid takes place within the framework of the Ten Year Network Development Plan, planning of the national grid is guided by the German grid development plan (GDP).
Grid development plan
In collaboration with the other three German TSOs, Amprion, TenneT and 50Hertz, we draw up a revised "Grid Development Plan Power" every two years. The approach used by the German transmission system operators is based on the Planning Principles of German TSOs.
The grid development plan defines the future transmission requirements for energy between various starting and end points for a planning period of 10 to 15 years. It thus does not yet describe actual route corridors. These are set out in the federal sectoral plan by the Federal Network Agency and in the respective regional development plans of the federal states' planning authorities.
The grid development plan in a nutshell
How is the grid development plan prepared?
Taking up less space: the NOVA principle
When expanding the transmission grid and implementing related construction projects, all German transmission system operators apply the so-called NOVA principle: Only if optimisation and reinforcement of the existing grid can no longer ensure the necessary transmission capacity is the feasibility of an expansion examined. In this way, we ensure that expansion is not considered unless modifications to the existing infrastructure are no longer sufficient to ensure the future security of supply and system stability.
DC technology
More power, greater stability
As part of the Grid Development Plan, the transmission system operators provide for the use of DC technology for particularly high-performance connections, for example those that transmit electricity from northern Germany, which is rich in wind power, to the south of the country, which is characterised by high consumption levels. The stabilising effect of DC technology is particularly important here: The physical and technical properties at the DC feed-in points are comparable to those of large power stations. As a result, they will be able to assume tasks relating to grid stability in future, in particular in terms of ensuring voltage stability. Until now, this task has mainly been performed in Baden-Württemberg by power plants located in major centres of consumption.
transparency
In dialogue with the public
Grid expansion in line with demand is vital for integrating renewable energy and ensuring system stability in Baden-Württemberg. But we are very well aware that grid expansion will only be successful if it is accepted by the public. The fact that private citizens, politicians, associations, businesses and other institutions have been actively participating in the process is an encouraging sign. Because the transmission grid can only be successfully expanded if everyone works together. We at TransnetBW want to do everything we can to help actively guide the energy transition – in and for Baden-Württemberg.
In accordance with our statutory remit, we are responsible for both planning and building new power lines. However, we are committed to an open dialogue with all stakeholders throughout the project development and implementation process. We strive for transparency and want to make it clear what we are planning and the impact of our activities – and show how local populations, representatives of interest groups, and public institutions can actively participate in our grid expansion activities. Our Network Expansion Dialogue team is your point of contact for all issues relating to grid construction measures.