portrait
Sustainability at TransnetBW
Our aims
Our understanding of sustainability goes beyond responsibility for secure transmission system operation, our region and the people and businesses associated with us. We see ourselves as part of the solution in assuring the success of the energy transition. That's why we design, build and operate our grids innovatively and use resources sparingly. It's one way of contributing to a climate-neutral future for Europe from our base in Baden-Württemberg.

As you can see, sustainability is an established element in the way we view ourselves, and something we rigorously implement in line with our corporate strategy.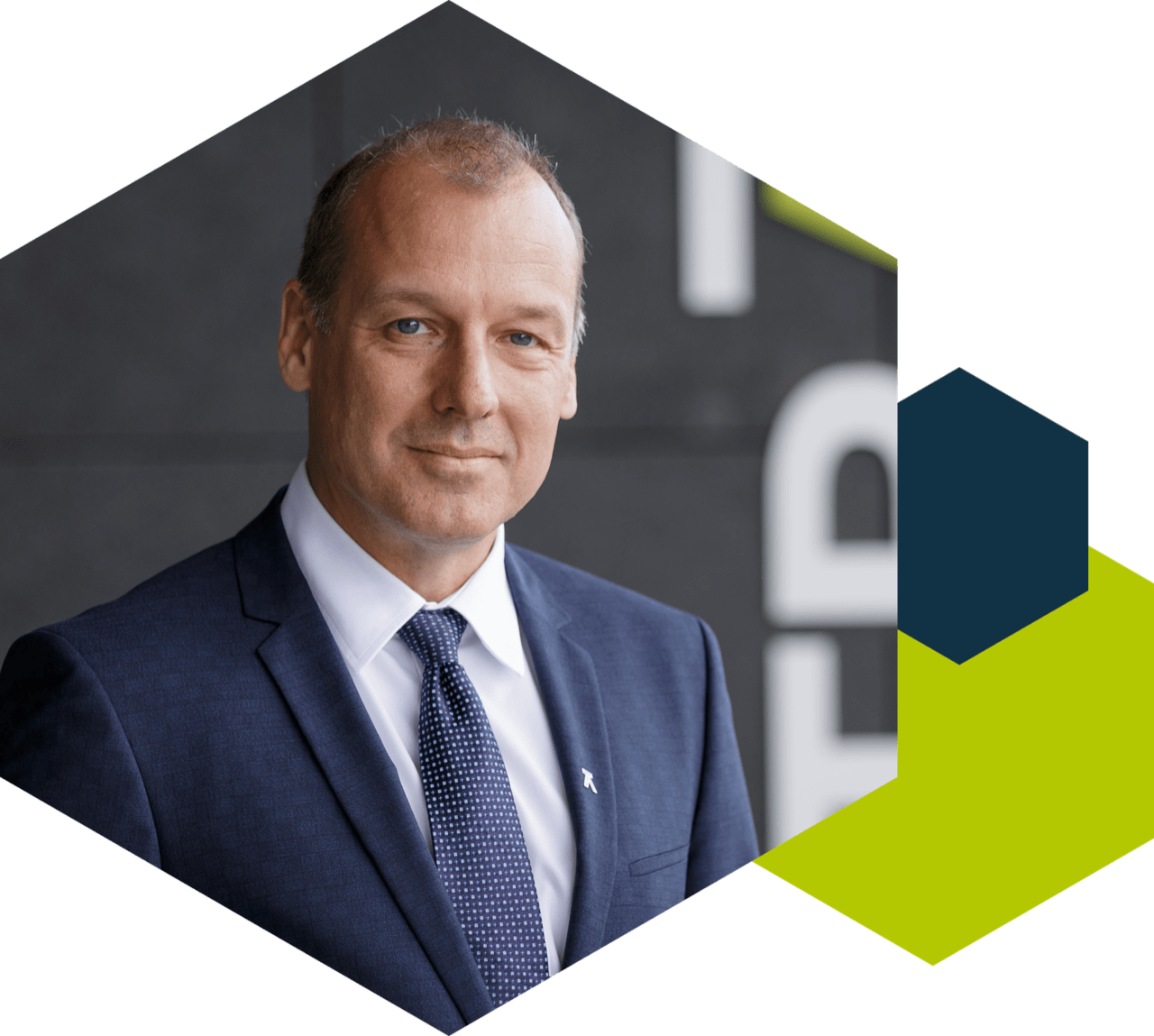 "The transmission system is the backbone of a reliable energy supply system and the basis for a functioning economy and society. At TransnetBW, we take this responsibility very seriously. That's also shown by our sustainability approach, which is our guiding principle for responsible and future oriented action."

Dr. Werner Götz, CEO
Our focus for sustainability
We focus on the action areas of climate, environment, innovation, economic efficiency and our employees. Both from the view of our stakeholders and from an in-house perspective, TransnetBW has a particular need to take action in these areas, and great potential for impact in all dimensions of sustainability: economic, environmental and social.
We take responsibility for the impacts of our grid construction projects.

We protect nature, use natural resources sparingly, and contribute to the maintenance of biodiversity.
We are part of the solution in making the energy transition a success.

We make an active contribution towards combating the climate crisis via climate-friendly innovation and product management, and reducing our greenhouse gas emissions at energy system and company level.
We combine economic activity with social responsibility.

By providing a reliable power supply system and helping to shape the transformation of the energy landscape at a European and a national level, we are securing the future viability of later generations and our company.
We are the grid operators of the future.

We are future-proofing our company, our working environment and our transmission system. We maintain a focus on future developments with our digital and smart solutions, in addition to our innovation and product management.
We focus on a relationship of trust with our employees.

We encourage a safe, healthy and inclusive working environment in which diversity and a comprehensive knowledge culture define personal development.
Our goals for sustainability
Our five action areas lie at the heart of our strategic sustainability goals. We will rigorously pursue these goals through to 2025, as we strive to achieve added value for the environment, society and the economy in equal measure. That means we're actively contributing to sustainable development in line with the United Nations Sustainable Development Goals (SDG) – right where we can achieve the most as part of our business activities.
Reduce climate impact
We are aware of our impact on the climate, and we're working to reduce it. We're therefore recording our greenhouse gas emissions and drawing up a reduction plan as we work towards 2025: We are pursuing ambitious goals with regard to the emissions we can influence directly (Scope 1 and 2) and are identifying relevant potentials for reduction in the case of indirect emissions (Scope 3).
Use natural resources sparingly
We are focusing rigorously on efficient use, responsible handling and reduced consumption of natural resources, and wherever we can, we are applying the principle of the circular economy.
Sustainably transform the energy system
We are continuing to expand our leading role in the operation of innovative infrastructure within the European transmission grid and using our expertise to actively shape the sustainable transformation of the energy system. We are focusing on strong relationships in order to work together to develop new solutions and fields of business.
Put people first
We actively encourage an organisation and a corporate culture that value diversity, in which inclusiveness and equal opportunities are applied in practice. It puts people and their physical and mental well-being first.
Strengthen future-oriented competences
To us, doing business sustainably, being able to adapt and innovate, and practising networked thinking are key future-oriented skills. We therefore systematically align our employee upskilling and knowledge transfers relating to methods and professional knowledge with this understanding.
Sustainability in procurement
TransnetBW is already constructing the transmission system of the future. In practice, that means facing up to constantly changing and increasingly complex challenges and planning ahead. One particular area where this is reflected is in procurement. In our interview Domenico Gentile, Head of Procurement and Contract & Claim Management, answers these three questions on sustainable procurement at TransnetBW:
What does sustainable procurement mean for TransnetBW?
What measures has TransnetBW already adopted in terms of sustainable procurement?
What role will this subject play in future for TransnetBW?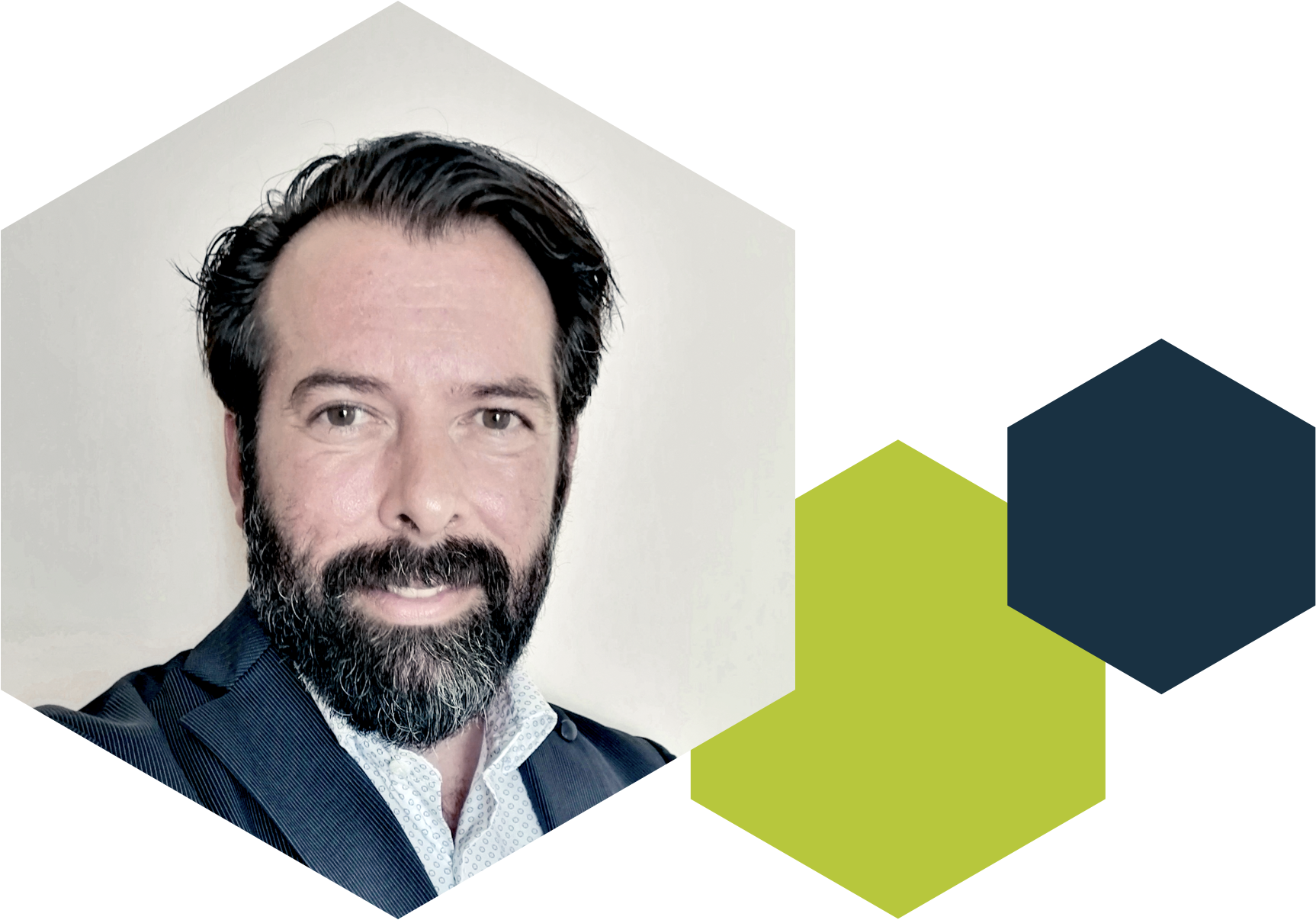 "Effective and efficient purchasing processes are just as important to the success of TransnetBW as criteria for sustainable procurement and a transparent supply chain."
– Domenico Gentile, Head of Procurement and Contract & Claim Management
What does sustainable procurement mean for TransnetBW?
For us, sustainable procurement means looking at every aspect of the procurement process. It is important in this regard to keep your eye on all three aspects of sustainability – environmental, economic and social. That's the only way to ensure security of supply in terms of the availability of all goods and services, in order to bolster the resilience and future viability of TransnetBW as a whole.

With this central theme we are creating long-term, robust relationships with our business partners. Making a point of procuring sustainable products and services also plays an important role in this context.

For many years we have maintained a Business Partner Code of Conduct that documents our expectations of sustainable collaborative arrangements with our suppliers. Via this Code of Conduct we oblige all our business partnerships to observe our minimum requirements in accordance with national and international standards. The Code thus constitutes a joint, formal statement of values and is the binding foundation for collaboration with us.

In future, we would like to pay even closer attention to our duties of care in terms of human rights and live up to these standards.
What policies has TransnetBW already adopted in terms of sustainable procurement?
The Business Partner Code of Conduct mentioned above essentially constitutes our shared understanding and the minimum requirements for our participation in our business partnerships. In addition, our business partnerships undergo a multi-stage qualification process, checks and assessments at regular intervals. All stages of the process include economic, environmental and social aspects.

In addition, our annual supplier interviews make a significant contribution to our mutual understanding and room for further development. These appointments are not a one-way street, but are a valuable platform for dialogue. That's fertile ground for achieving constant improvements in all three aspects of sustainable procurement.

We subject potential new business partnerships to in-depth prior testing: This involves an end-to-end, multi-stage approach that will enable us to evaluate the performance of our partners in advance. That includes a comprehensive qualification procedure.

We have also reconstituted our supplier management in recent years, making the subject of sustainable procurement one of our central strategic themes in purchasing. We are thus constantly and successively forging ahead with promoting sustainability in procurement, in line with our corporate strategy.
What role will this subject play in future for TransnetBW, and where do you believe further action is required?
Examination of the new legal provisions, such as Germany's Act on Corporate Due Diligence in Supply Chains (Lieferketten-Sorgfaltspflichtengesetz), and the dynamics of the environmental and social demands for sustainable trading overall, shows that procurement plays a key strategic role with regard to sustainability. We view this as an opportunity.

We are well set up in this regard. But we still see room for further action. For example, we will focus on creating even more transparency in the future. We will perform a risk analysis with regard to procurement, and the results will enable us to identify our duties of care in terms of human rights and also our impact on the climate in greater detail. The next step will involve developing and implementing specific measures for these action areas.

Another important lever on the way to more sustainable procurement involves working with other departments and engaging with our suppliers to examine in greater depth the opportunity to focus on more sustainable products and service structures. This is another way we're continuing to promote innovation.
Our sustainability success stories
There are many sides to sustainable activity at TransnetBW. The following is an overview of our projects that are already contributing to the theme of sustainability.
Economic
Economic efficiency and innovations
Transforming the energy system to achieve climate-neutrality involves major changes to the electricity infrastructure. These require a lot of financial capacity and innovativeness.

We are already facing up to these challenges and shaping the energy infrastructure of the future with our innovative products and solutions.
Dynamic line rating – the grid that adapts to suit the weather
The energy transition comes with a substantial increase in the feed-in of renewables. All available power line system capacity is urgently needed to be able to transport the high power flows. And transmission capacity differs depending on the weather and the season. Using dynamic line rating, we can significantly increase the load capacity of our electricity grid.
ULTRANET – dc bridges mainly on existing lines
Work to expand the electricity infrastructure is urgently needed in order to maintain security of supply for the public and industries in the south, and to transport renewable electricity from north to south. The existing electricity infrastructure is foreseeably insufficient for the requirements of the energy transition. New HVDC transmission lines are therefore needed to transport electricity reliably and with minimal losses to where it is needed. One of these new electricity superhighways is ULTRANET.
Stromnetz 2050 – demands the energy transition places on our electricity infrastructure
The "Stromnetz 2050" ("Power Network 2050") study by TransnetBW illustrates one of the goals of the energy system in Germany. It analyses the demands a largely climate-neutral society would place on systems and grids. In this study published in April 2020, TransnetBW lays the foundation for future grid development in south-western Germany and strengthens the future viability of Baden-Württemberg as a location for business.
Banula – one access for all charging points
In the autumn of 2021, TransnetBW launched the BANULA R&D project (a German acronym based on "barrier-free and user-friendly charging opportunities") as part of a consortium with various companies, research institutes and grid operators. Working in close collaboration, we want to develop a data and information hub for a nationwide virtual balancing area in Germany. The benefit: In future, customers should be able to charge their EVs at any charging point in the grid – for example, at their workplace, in the parking building or while shopping – with just a single charging card.
Environmental
Climate & environment
As a transmission system operator, we assume responsibility for expanding the grid to meet needs and ensure reliable grid operation in harmony with our environment. That's why we believe it's particularly important for us to go above and beyond what is required by law. We focus on dealing conscientiously with natural resources, protecting biodiversity and combating the climate crisis. We are also demonstrably committed to this with our Environmental Management System in accordance with ISO 14001.
Transnet BW commits to bird protection
Birdlife in Baden-Württemberg is close to our hearts. That's why we have been installing nesting aids in our electricity pylons for protected bird species such as little owls and peregrine falcons for a number of years. We help our partners from Germany's Nature and Biodiversity Conservation Union (NABU) to ring the young peregrine falcons – not an easy task 75 metres above ground level.
Technology centre in north baden – new buildings with an environmentally friendly design
The new Technology Centre in North Baden was built using the post-and-beam construction method. As a natural and sustainable raw material, wood is not only environmentally valuable, but also has good insulating properties, providing our employees with a comfortable indoor climate. The modular structure using uniform construction elements also meant it was possible to save materials. In addition to the construction material, the energy plan was also chosen quite deliberately: Natural light was combined with efficient artificial lighting using LED technology. Geothermal energy with a heat pump and four wells is used for heating and cooling.

To ensure an environmentally friendly design in outdoor areas, we kept surface sealing to the absolute minimum. Where possible, areas were developed to accommodate a drainage system, and rainwater is used for watering. Parking spaces with charging points will be available for our visitors.
eva – network for women
Women make up almost one-third of the workforce at TransnetBW. To encourage interaction between our female employees, we set up the women's network "eva" in February 2018. eva forms the infrastructure for a communications culture that enables female employees to network easily and beneficially within the company. All women at TransnetBW can interact, learn from each other and contribute to the development of the company. In addition to regular network meetings, the eva team organises events and provides support with the recruiting process. After all, in our quest for the best brains, it helps if candidates can talk with their potential future co-workers.
Health management – counselling for employees, managers, and also family members
Mental health is important to TransnetBW. For many years, all employees and managers have had access to free, confidential psychological counselling. This offer was expanded at the start of 2021: Now family members of TransnetBW employees can also make use of this counselling service. We understand that stress experienced by those closest to us can turn into stress for ourselves. We firmly believe this offer will help to minimise the negative impacts of mental illnesses, and thus improve the mental health of all employees and their families.
TransNEXT - innovations from within
The complexity and rate of change in the energy system in the context of the energy transition create new challenges for us as transmission system operators: With TransNEXT, our in-house innovation process, we can draw on the potential and the many different ideas from more than 1,000 employees.
TransNEXT was initiated in 2019 and concluded with three innovation projects that were implemented in stages. With the theme of "Collectively thinking the energy transition through to the end", TransNEXT began its second round in 2021. This time it will have a clear focus on a central question and the connection between internal and external drivers.
The people behind the energy transition
A lot of technology is needed for the energy transition to succeed, but it's principally down to our co-workers who are contributing their knowledge and energy for this long-term project. We recognise this resource – and appreciate that they need space to be able to apply their ideas and skills effectively and refine them. Human and professional trust are the best start-up capital for the purpose.

We therefore give our employees personal supervision until they have reached a suitable point, and actively support their progress. All our co-workers have access to an extensive range of external and in-house opportunities for professional development, which can be designed to suit their individual needs and documented using a personal, digital development document. As responsible employers, we also offer support with finding a stress-free balance between work and family, and maintaining that balance with flexible working hours and working models.