sustainabilty report
Making the energy transition happen
The secure and reliable supply of electricity is of fundamental social and economic importance, and at the same time, it is our central task and responsibility at TransnetBW. For us, however, sustainable action extends beyond secure transmission grid operation to a vision for future generations.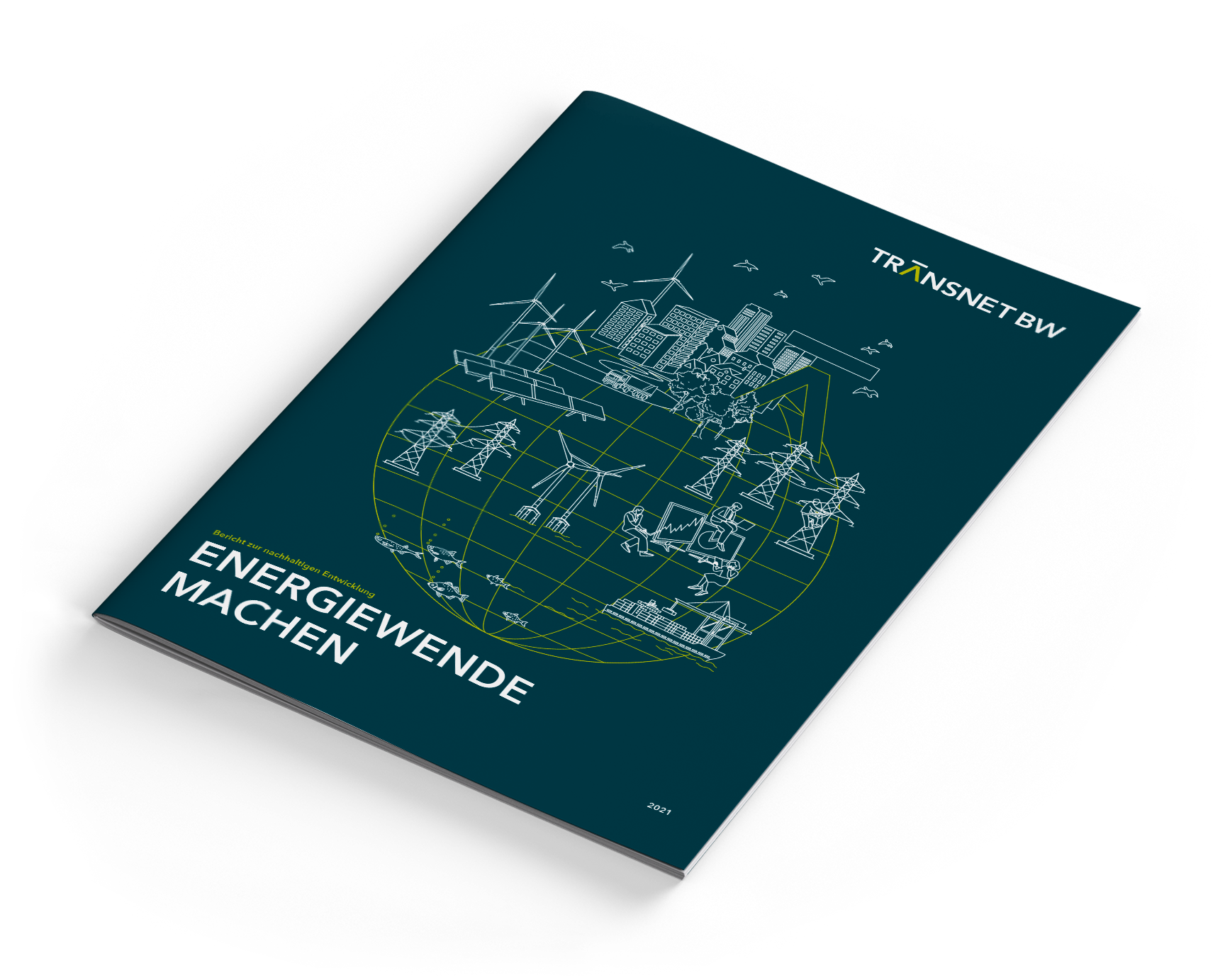 The energy industry in Germany and Europe is facing special challenges. Achieving the climate targets is more important than ever. At TransnetBW, we see these developments as confirmation of our own sustainability efforts. The importance of quickly and sustainably adapting the transmission grid for the future is becoming increasingly clear to us. In the past year, we have continued to plan ahead, to act intentionally and to invest in sustainable innovations and partnerships. Our employees are the backbone of our company – only together can we MAKE THE ENERGY TRANSITION HAPPEN .
We have set ourselves the goal of doing just that in a sustainable manner and took further steps to advance our sustainability strategy in 2022. In our Sustainability Update, we document our progress on sustainably developing TransnetBW in 2022 based on our first comprehensive Sustainability Report 2021, thus making our actions transparent, comprehensive and comparable – in accordance with the guidelines of the German Sustainability Code.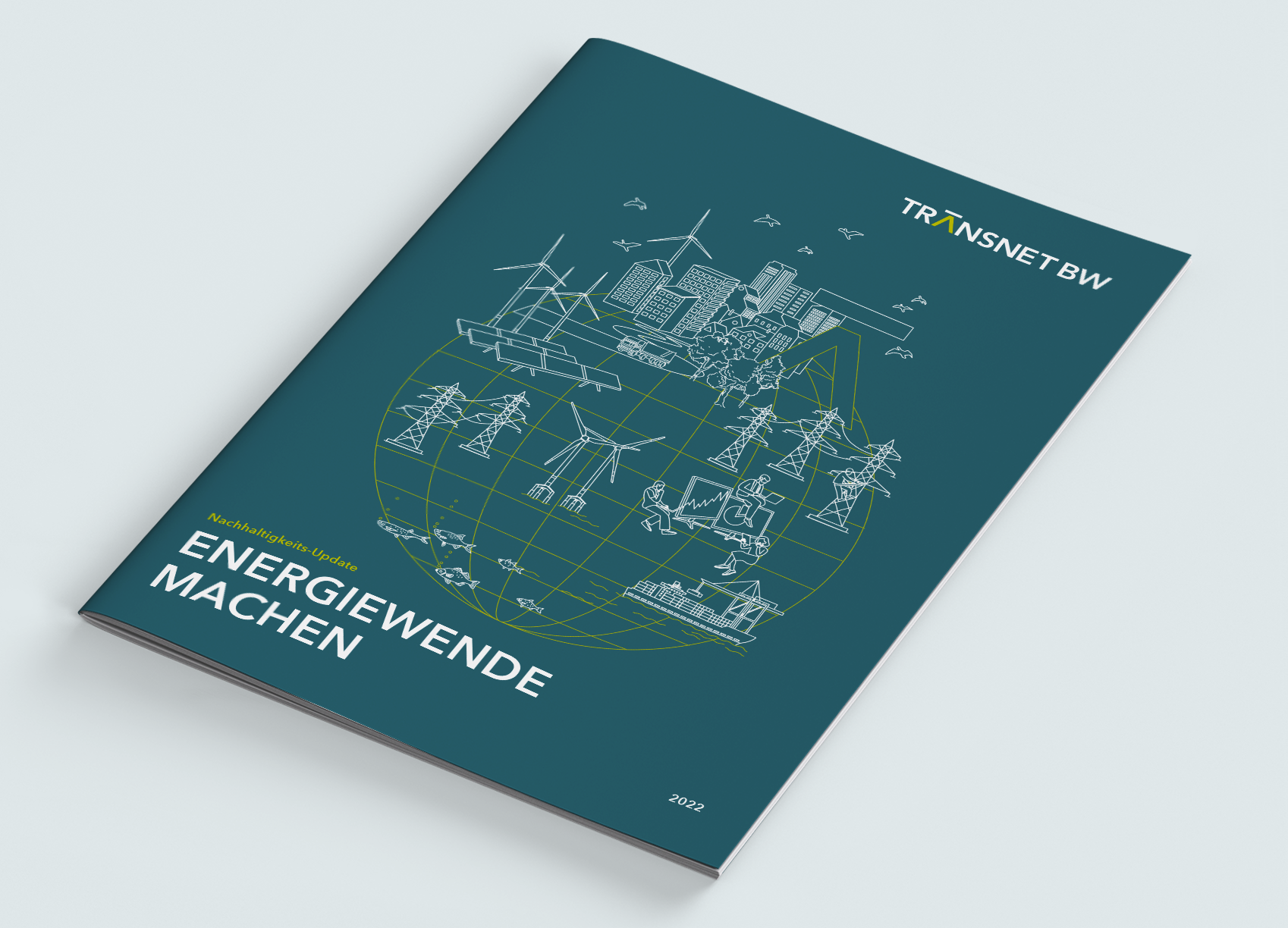 Sustainability Update 2022
MAKING THE ENERGY TRANSITION HAPPEN – 2022
Sustainability report 2021
MAKING THE ENERGY TRANSITION HAPPEN – 2021
Strategy
Our strategy for sustainability
As one of TransnetBW's seven strategic action areas, sustainability is an essential success factor in our corporate strategy, and thus one of the essential prerequisites for achieving TransnetBW's goals and vision. Our sustainability strategy is a key component in the company's mission statement.

Sustainability strategy
Corporate compliance
Sustainability in procurement
(The Sustainability report is available in German only)
Selected key figures for 2021:
2
Use
natural
resources sparingly
Selected key figures for 2021:
3
Sustainably transforming the energy system
Selected key figures for 2021:
Selected key figures for 2021:
5
Strengthen future-oriented competences
Selected key figures for 2021: